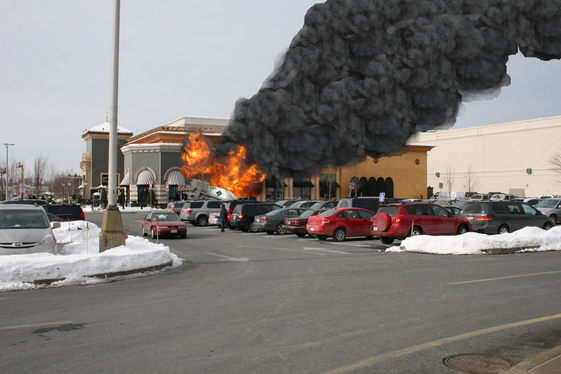 Program Development
Ever since EXXON Valdez, 9/11 and most recently, Deepwater Horizon, new security regulations and guidelines have increased everyone's training and exercise burden. In addition to the required plans and threat measures, there are new training and exercising requirements.
PPS offers a comprehensive analysis of your current situation and can help to identify risks/liabilities. We can work with your company to assemble a sound compliance program that meets your needs and regulatory requirements and is cost effective.
Program Oversight
PPS offers an integrated approach when developing your program. We can combine planning, training, exercising and compliance auditing into one easy step. This approach offers considerable savings.
Training
PPS offers a full complement of training courses, which include: Security training, Incident Command System (ICS), Hazardous Waste Operations and Emergency Response (HAZWOPER), Spill Response Equipment, Media Relations, and ICS Corporate Level training.
We specialize in developing training courses tailored to fit the needs of your organization. Additionally, we can combine a training package with any exercise. So whether you need just a "training tune-up", or a complete course, we will customize a training package to meet your company's needs and budget.
Exercises
PPS can help you save time and money by incorporating all exercise program requirements into a single multi-element incident exercise.  This will enable you to get the necessary credit you need, while conducting only one annual exercise.
PPS will custom design, develop, execute and evaluate any type of exercise needed, from a one-day tabletop to a large scale multi-agency command post exercise with field equipment deployment. We prepare all required documentation, and deliver a final Exercise Report.
Other Services
Regulatory Compliance
PPS can assist you in analyzing the impact new regulatory requirements may have on your operations. We can also access analyzing the application of existing regulations.
Contingency Planning
PPS can review your plans and offer ways to streamline it.   Let us show you how we use our PISCES II software and other tools that assist in preplanning response strategies for an incident. Your company and OSRO personnel will be better equipped during the initial phase of an incident and thus reducing the confusion that is often associated with the start of an incident.
Incident Management Support
All of our personnel and associates have participated in large scale responses.  We have hands on knowledge with actual response and with the different sections of the Incident Command System from Incident Commander down to unit levels. PPS can assist you by analyzing your response organization and making any necessary recommendations on how to strengthen your overall structure. We can also help fill in part of that ICS structure if you have an incident.
Post Incident Audits
If you do have an incident, PPS is equipped to assist you in conducting a thorough post incident analysis. We can help identify what went well and what did not go as well. We can document the response, identify "Lessons Learned", access the response from your team and seek exercise credit if appropriate. Also, we can assist you in developing a comprehensive final report on your response and if necessary, updating your plan.